Choosing the Right Size for Your
EXTREMIT-EASE Compression Garment
Sizing for compression therapy can be confusing as your compression size may not be the same as your clothing size.
Take the guesswork out of choosing the correct size for your EXTREMIT-EASE Compression Garments and Liners*.  Use our handy guide below to see what size you need for each of your therapy needs.
*Please Note: AMERX Health Care cannot accept returns of EXTREMIT-EASE Compression Garments or Liners at our office. If you have any questions about proper sizing before you purchase, call us to speak to a live representative Monday – Friday, 8 am – 5 pm, Eastern, at (800) 448-9599.
Measurements & Fitting Tips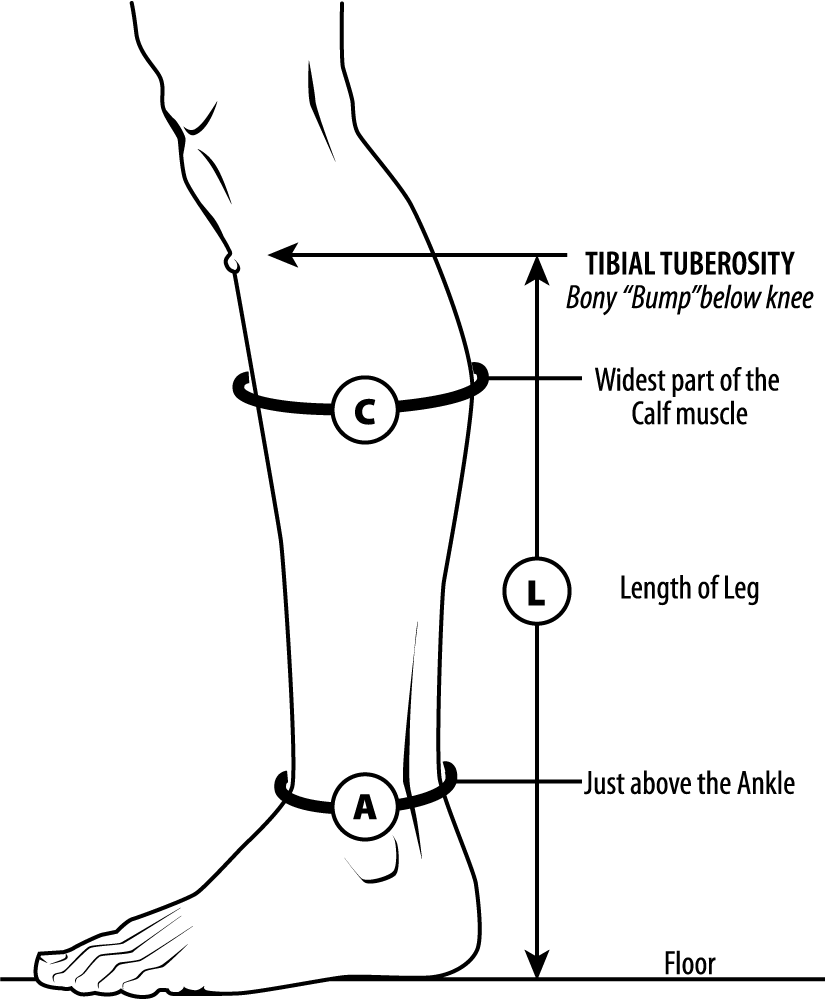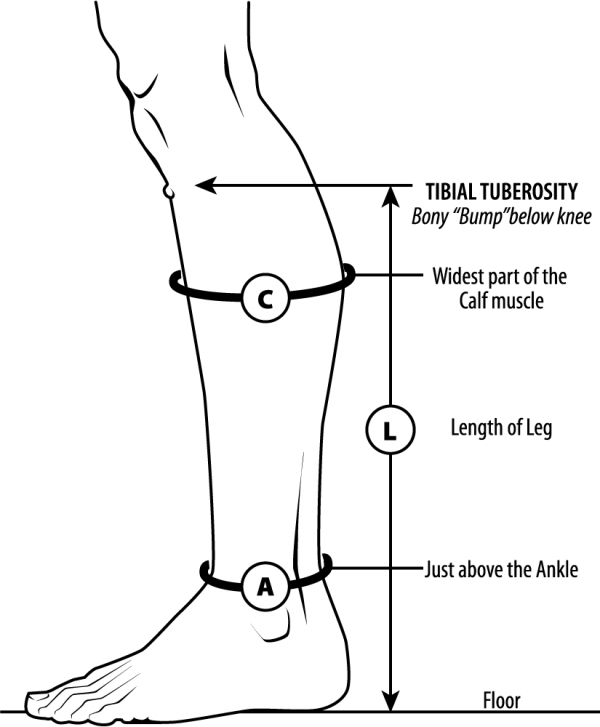 If either the calf or ankle measures one garment size larger than the other, garment size should be based on the larger measurement.
If the difference between the calf and the ankle is two or more sizes in either direction, this garment should not be used.  Stop and speak with your physician about custom prescribed compression garments.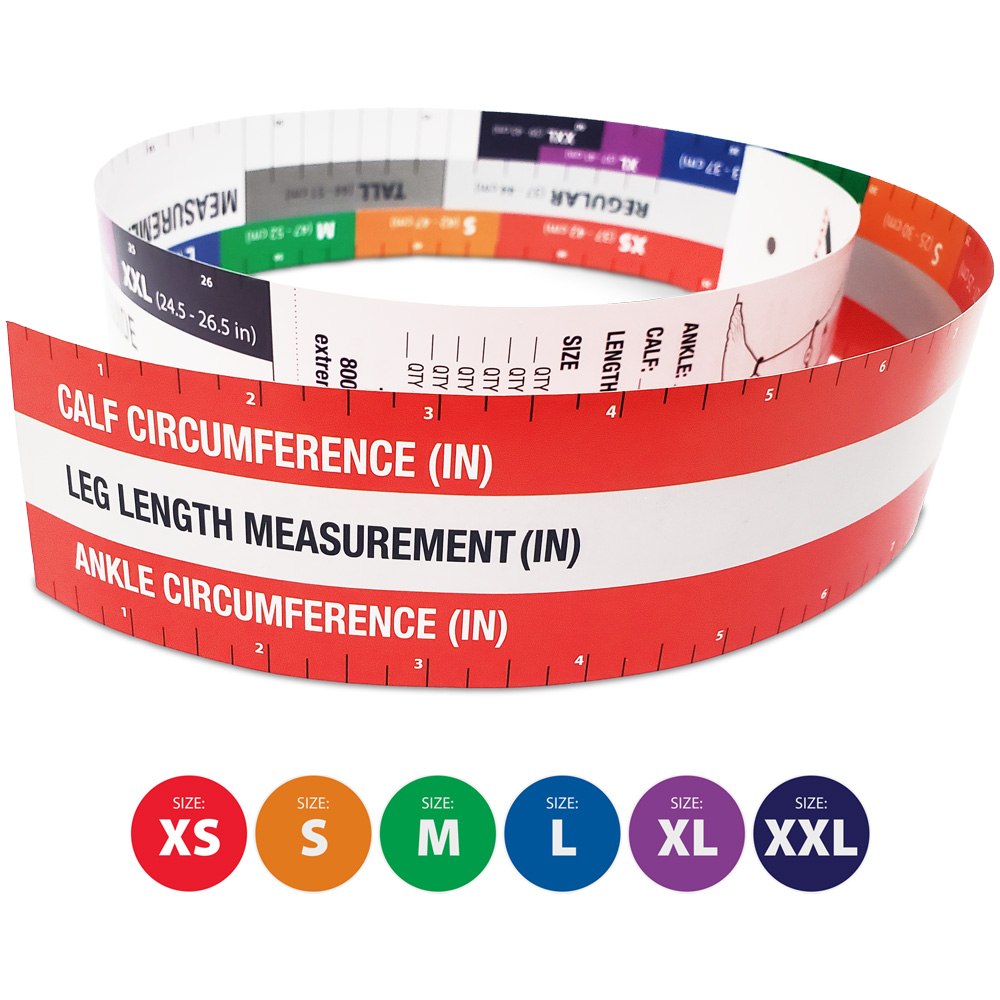 Need Additional Help With Sizing?
Request your FREE Measurement Ruler Guide
Need An Additional Garment Liner?
When you purchase an EXTREMIT-EASE Compression Garment, you will receive one EXTREMIT-EASE Garment Liner and a mesh laundry bag with your garment.
Additional garment liners are available for purchase separately as well. If you are uncertain what size garment liner to purchase, use our handy guide to see which liner is best for you.