EXTREMIT-EASE Compression Garment
Named a Top 10 Innovation in Podiatry*
* Podiatry Today, July 2017
Named a Top 10 Innovation in Podiatry*
* Podiatry Today, July 2017
Compression Made Easy!
Enjoy the comfort and simplicity of the EXTREMIT-EASE® Compression Garment for your compression therapy. The lightweight, air permeable fabric found in EXTREMIT-EASE reduces hot spots and sweating for hours of comfortable wear, while the structured construction means your garment will stay in place without the slipping and bunching you may have experienced with other compression garments.
EXTREMIT-EASE features easy 1-2-3 application using a unique combination of zipper and bungee cords with large tabs. Simply slide… zip… and COMPRESS!
Say goodbye to the compression therapy challenges you have faced in the past and hello to reduced swelling and faster healing with EXTREMIT-EASE.
Each EXTREMIT-EASE Compression Garment comes complete with one EXTREMIT-EASE Garment Liner and mesh laundry bag included.
Get Your Compression Garment Size and Length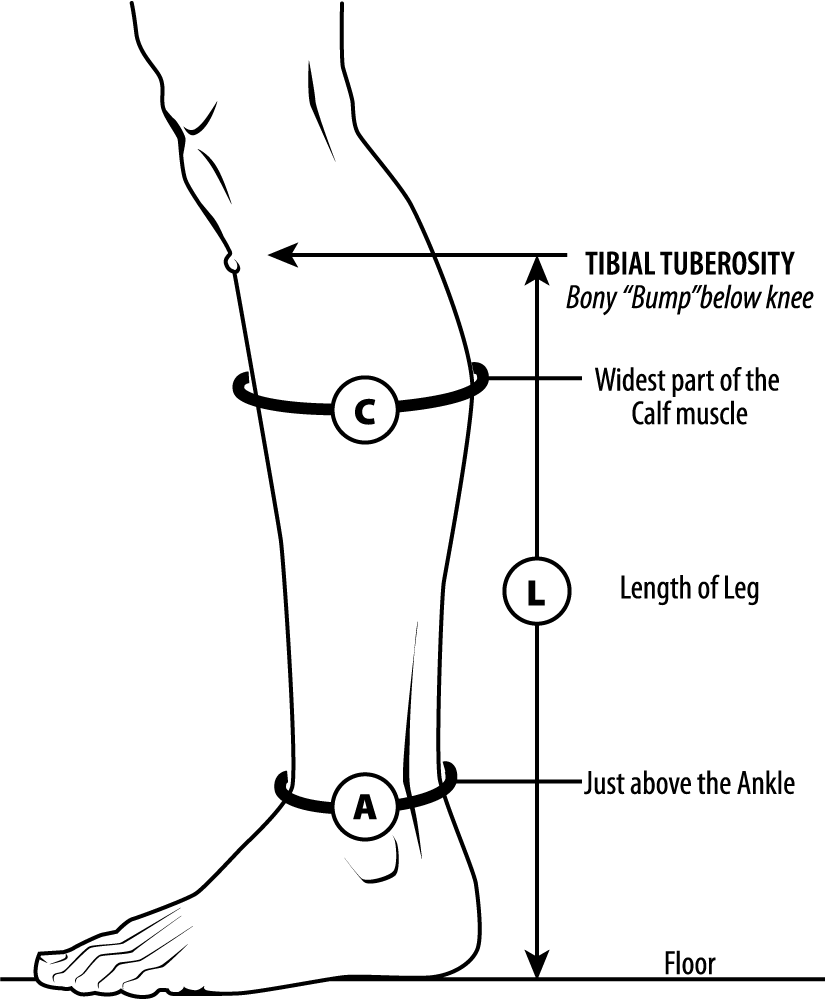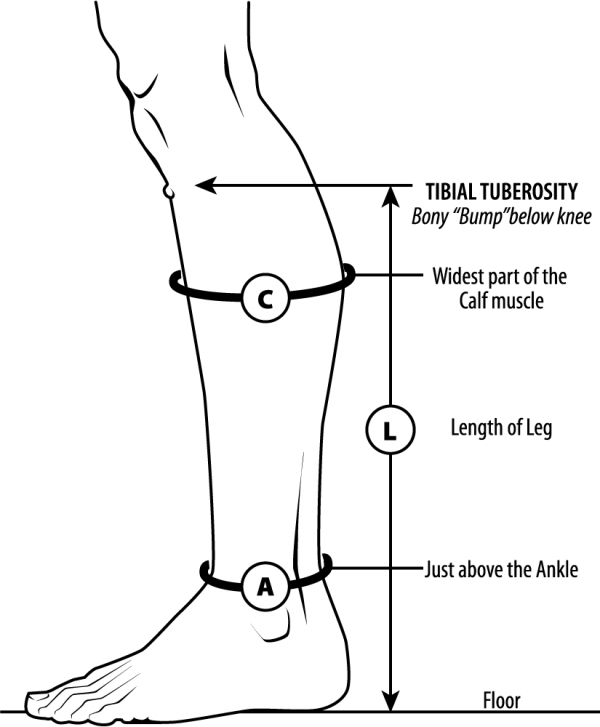 If either the calf or ankle measures one garment size larger than the other, garment size should be based on the larger measurement.
If the difference between the calf and the ankle is two or more sizes in either direction, this garment should not be used.  Stop and speak with your physician about custom prescribed compression garments.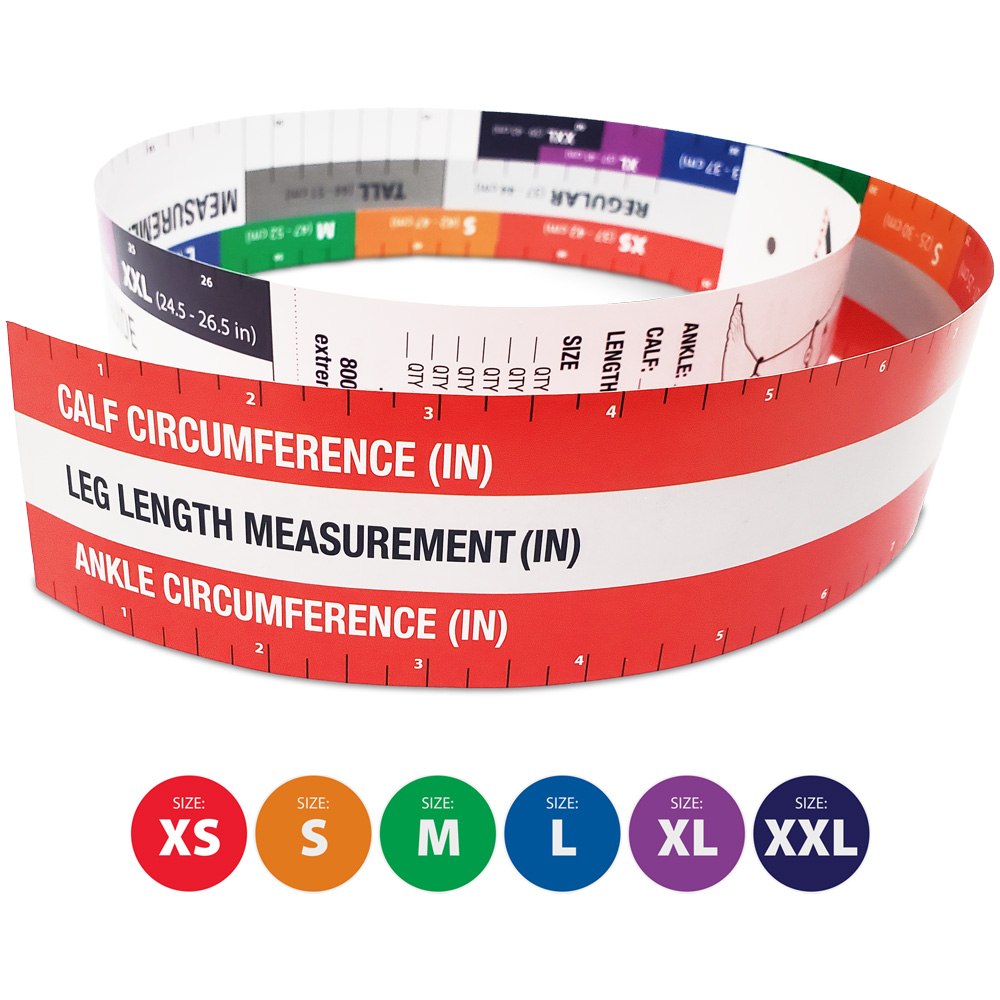 Need Additional Help With Sizing?
Request your FREE Measurement Ruler Guide
Garment Care Instructions
For extended life of your EXTREMIT-EASE Compression Garment, hand wash in warm water and drip or flat dry. If using a washing machine, garment must be placed in mesh bag (provided) and washed on a delicate or gentle cycle with mild detergent. DO NOT use fabric softener or bleach. Dry on low heat or air dry.
Indications & Contraindications
The EXTREMIT-EASE Compression Garment is indicated for the management of mild to moderate swelling from lymphedema, chronic venous insufficiency, acute postoperative edema, and other swelling disorders.
EXTREMIT-EASE Compression Garment should not be worn if you have any of the following medical conditions:
Peripheral Arterial Disease (PAD)
Intermittent Claudication
Recent Revascularization
Stent Implant
Phlebitis
Congestive Heart Failure
Active Skin Infection
Deep Vein Thrombosis
Our Quality Guarantee
AMERX Health Care is committed to providing quality products to our customers. We fully guarantee the original owner of our EXTREMIT-EASE Compression Garments and Liners against defects in workmanship or materials for up to six months after purchase. Be sure to follow the care instructions that came with your purchase or found on our website to extend the life of your EXTREMIT-EASE product. However, if you have experienced any workmanship quality defects within the first six months, please contact an AMERX Customer Service representative directly at 800-448-9599, Monday-Friday, 8am-5pm EST. so we can discuss the steps to receive a replacement product.
Purchase Now!