Enjoy Compression Made Easy!
Watch our video to find out how EXTREMIT-EASE has revolutionized compression therapy.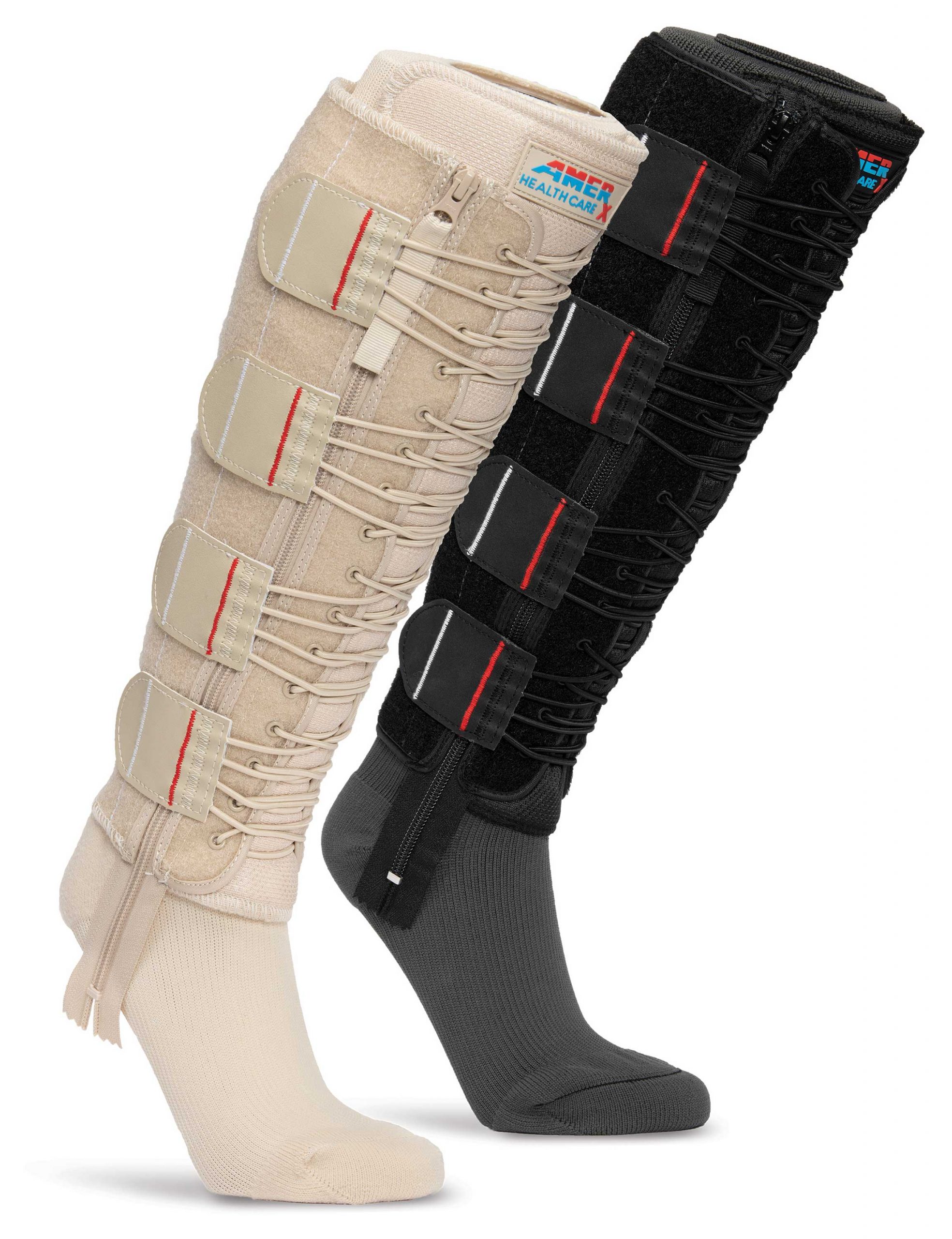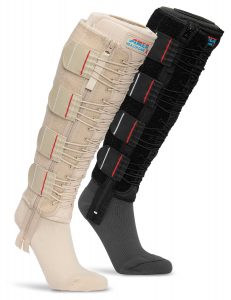 Are you tired of uncomfortable, hard-to-apply compression garments that leave you frustrated and ready to give up on compression therapy?   Turn to the NEW EXTREMIT-EASE® Compression Garment by AMERX Health Care and enjoy compression made easy.
Unlike with other compression garments, you can be confident in your ability to independently apply and adjust your EXTREMIT-EASE Compression Garment, making it easier to achieve compliance with your doctor's protocols for compression therapy.  The unique combination of zipper with large tabs and bungees makes it simple to activate EXTREMIT-EASE… even if you have dexterity issues.  Just slide… zip… and COMPRESS!  Visit our application instructions page to see just how easy application can be.
EXTREMIT-EASE allows for hours of comfortable wear in any season.  You will enjoy the lightweight, air permeable fabric that maintains its shape and position while reducing sweat and hot spots.
Say goodbye to the compression therapy challenges you have faced in the past and hello to reduced swelling and faster healing with EXTREMIT-EASE.